Every effort is made to comply with copyright laws in relation to images and material used on this non-commercial website. If at any time it is found that we have infringed any rights then we unreservedly apologise and undertake to correct the matter at the earliest opportunity.
A selection of photographs of the BTP's constituent forces prior to consolidation within the BT Commission Police.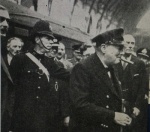 Some portraits of individual officers.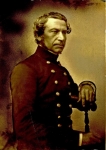 The NER was incorporated in 1854, when four existing companies were combined, and amalgamated with other railways to form the London and North Eastern Railway at the Grouping in 1923.